Ultra Consultants Expands Leadership Team with Appointment of New Marketing Director to Drive Growth and Expansion Goals
Ultra Consultants, an independent research and enterprise solutions consulting firm serving the manufacturing and distribution industries, today announced the appointment of Carolyn Wilson as Director of Marketing.
The move comes as Ultra Consultants is seeing greater demand for its consulting services – as organizations accelerate their digital transformation efforts to address new requirements stemming from the COVID-19 pandemic and related disruption.
Wilson will spearhead the firm's reinvigorated brand and marketing strategy to support the firm's growth and expansion goals. In addition, she will lead a key initiative to leverage the collective experience of the firm's 40-plus consultants to help organizations utilize the remote workforce and digital workflows for business continuity and "new normal," post-COVID socially distanced operations. She also will build and execute demand generation strategies to boost pipeline and increase revenue through a data-driven, multi-channel account-based marketing (ABM) approach.
An experienced strategic marketing leader, Wilson brings more than 15 years of experience in the manufacturing, higher education and software sectors. Prior to joining Ultra Consultants, she led the marketing team at global logistics software provider ProShip, Inc., where she helped drive double-digit growth in sales pipeline and software revenues. Wilson received her bachelor's degree in Information Technology from the University of Wisconsin-Whitewater.
"Manufacturers and distributors are making pandemic pivots and navigating a myriad of industry disruptors," said Jeff Carr Ultra Consultants founder and CEO. "Now is the time to assess which business process improvements and technology capabilities are needed, and which best practices can be employed. Carolyn is a proven performer who will help ensure we have the right foundation and sales and marketing strategy to guide our efforts in providing vital resources to support this journey."
"In this era of unprecedented business disruption," Wilson adds, "many organizations need a trusted advisor to de-risk and accelerate the ERP selection and implementation process, and increase the value derived from enterprise solutions and better business performance."  The Ultra Consultants team is well respected and highly experienced, and we'll be working to provide resources and thought leadership to guide our customers in successfully navigating 'the new normal.'"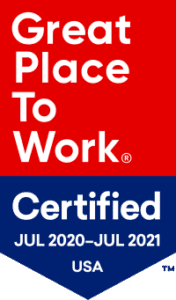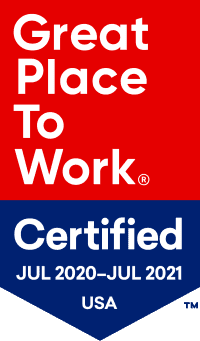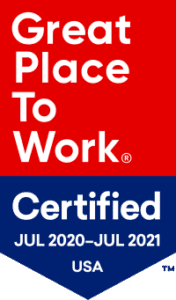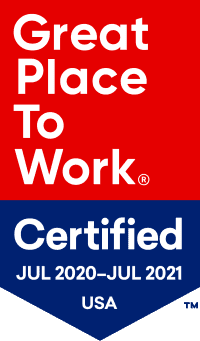 Ultra Consultants a Great Place to Work for Fifth Consecutive Year
Ultra Consulting is certified as a Great Place to Work™ for 2020 – and for the fifth consecutive year. The Great Place to Work survey results show that Ultra Consultants employees are highly satisfied with the firm, its unique all-remote work environment, company philanthropy programs such as "Ultra Gives Back," the "Ultra Steps" fitness program, and other initiatives designed to support employees, foster collaboration, boost morale and bolster motivation.
Read the full press release.[1]
2019 Press Releases
"A Blueprint for Enterprise Technology Selection" Provides Educational Resources to Manufacturing, Distribution Organizations
Ultra Consultants announces the availability of a comprehensive resource for manufacturing and distribution companies. The eBook leverages more than 25 years of experience in leading enterprise technology projects to help ensure the selection is right on the first try.
Read the full press release[2].
Ultra Consultants a Great Place to Work 2019
For four years running, Ultra Consultants is certified as a great workplace by the independent analysts at Great Place to Work. Ultra's employees indicate high satisfaction with the work culture and responsibilities. Survey findings rank Ultra as a high-performance workplace culture.
Read the full press release.[3]
Educational eBook "Manufacturer's Guide to Business Process Improvement"
While every manufacturing organization has unique processes, they all start with a common goal – to deliver high-quality products as efficiently as possible. Ultra Consultants announces availability of an eBook to help teams put the focus on business process improvements to propel the enterprise to new heights of efficiency and profitability.
Read the full press release.[4]
See How Modern ERP Software Can Attract the Next Generation Workforce
A one-hour webinar entitled "ERP Grows Up: How the Right ERP Software Can Attract the Next Generation Workforce" takes place Thursday, May 2, 2019 at 1 p.m. CT.  With special guests SYSPRO USA, the session addresses key challenges today's manufacturer and distributor face regarding recruiting the next generation of manufacturing team members.
Read the full press release.[5]
Ultra Consultants Webinar for Manufacturers and Distributors Corrects Myth of ERP Implementation Failure Rates
An educational webinar takes a deep dive into a ground breaking survey about ERP implementations.  See the data the "flips the script" on implementation statistics from past years.  Hosted by Ultra CEO and Founder Jeff Carr, along with Andrew Bolivar, Ultra's Director of the Center of Excellence, the session is a must-attend event for manufacturing and distribution teams.
Read the full press release.[6]
Research Report Finds More Than Two-Thirds of Manufacturers, Distributors Rate Their ERP Implementations a Success
A new Mint Jutras/Ultra Consultants survey dispels often-quoted implementation failure rates; reflects the value modern ERP delivers and reveals the importance of change management
Read the full press release.[7]
Ultra Consultants Launches Food Safety Advisory Services Through Alliance with Kestrel Management
Ultra Consultants and Kestrel Management, a consulting firm that helps companies achieve food safety regulatory and certification standard requirements, announce a partnership to provide food safety compliance and remediation advisory services to North American food and beverage processors. The expanded services draw upon proven methodologies to integrate compliance programs into core business processes and systems.
Read the full press release.
2018 Press Releases Archive
ERP Toolkit Delivers In-Depth Educational Resources to Manufacturing, Distribution Project Teams
Developed for project teams at manufacturing and distribution organizations considering an active ERP project, the ERP Toolkit delivers in-depth educational resources, including videos, white papers, podcasts and more.
Read the full press release.[8]
Ultra's Founder and CEO Jeff Carr Featured at FABTECH 2018 Atlanta
Ultra's Founder and CEO Jeff Carr will deliver a presentation entitled "Real World Scenarios in Digital Transformation" at FABTECH 2018 in Atlanta, Georgia. The annual conference is the largest metal forming, fabricating, welding and finishing event in North America and features industry thought leaders.
Read the full press release.[9]
Ultra Consultants Launches Center of Excellence to Help Manufacturing, Distribution Companies Achieve Business Process Transformation
The Center of Excellence provides manufacturers and distribution organizations educational resources and best practices about effective selection and deployment of enterprise technology and the tools required to choose the right solution.
Read the full press release.